MEET THE
THOMAS INSURANCE TEAM

Gary Thomas, CLCS
President
Gary Thomas has over 15 years of experience, and holds insurance licenses in multiple states. In 2009, he earned the Commercial Lines Coverage Specialist (CLCS) designation from The National Underwriter. He spent the early part of his career representing one of the largest life insurance companies in the world. He then expanded his expertise by representing the largest auto and home insurance company in the United States. Before founding Thomas Insurance Advisors, he spent four years developing a successful multiple-line insurance agency for another company. Gary is a resident of Ballwin, Missouri, where he lives with his wife of thirteen years and two children.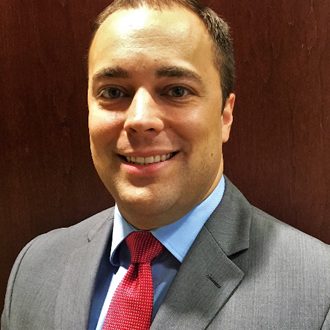 Tom Materniak, CLCS
Broker
Tom joined Thomas Insurance Advisors mid 2016 bringing over 4 years of insurance industry experience. He carries the Commercial Lines Coverage Specialist (CLCS) designation from The National Underwriter Co. Prior to joining Thomas Insurance Advisors, Tom spent the early years of his career in banking, financial services, and human resources working with both a Fortune 100 company and multiple startups. Realizing his passion for client's success and loyalty he sought out an independent insurance agency. As a risk advisor his goal is to help businesses and families protect their assets from the unexpected. Tom has been active in his local community, including roles as a soccer coach, board member of a neighborhood development team, one of his parish's youth group leaders, and a member on his parish's youth club. Tom lives in St. Peters with his wife and children.

Phil Hoover
Account Manager
Phil has more than 20 years of insurance industry experience, and is the newest team member to Thomas Insurance Advisors. Most of Phil's time in the insurance industry was spent as an agent for the second largest auto and homeowners insurance company in the US, but he has worked for several industry leading companies. Phil earned the Life Underwriters Training Council Fellow (LUTCF) designation in 1995, and is an expert in homeowners, auto, and other forms of personal insurance. He is a long time resident of St. Charles, where he lives with his wife and two children.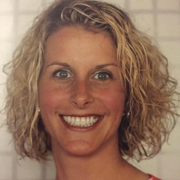 Wendy Kimmel
CSR
Wendy Kimmel joined the Thomas Insurance Advisors in 2017 and is the newest member of our team. Her career has been focused on the medical and life insurance but she has decided to take on property and casualty insurance at this point in her career. She will be assisting with commercial accounts, retention and marketing for the agency. Wendy and her family are residents of Lake St. Louis. She is involved with the LSL Parks and Board, LSL Mothers Club and the elementary school's PTO Officer.